With the ATSC 3.0 standard essentially finished last year, the casual observer might have expected to see new product at this year's CES Show in Las Vegas.
Indeed, while there were a few 3.0 TVs scattered about – including at invitation-only showings by well-known TV manufacturers at suites and hotels – they were only early prototypes, since we shouldn't expect to see real product announcements until the 2020 show – which just happens to be when broadcasters have said they will crank up transmissions using the new standard.
Echoing this at the show was the VP of Communications at LG, John Taylor, who said, "We expect that the launch pad is really 2020," which is consistent with the typical 18 to 24 month silicon design cycle for chips to follow a new standard.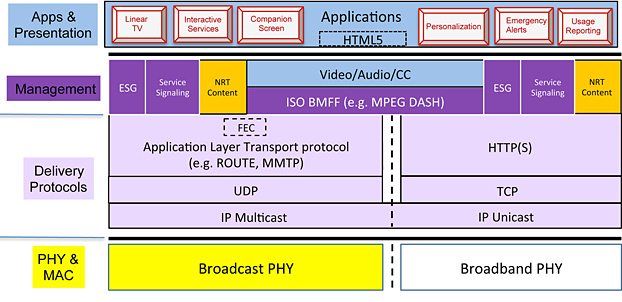 ATSC 3.0 is, of course, the latest version of the Advanced Television Systems Committee (ATSC) standard. It will support several advances including mobile viewing, 3D television, 4K Ultra High Definition (UHD), high dynamic range (HDR), high frame rate (HFR), and wide color gamut (WCG) picture quality, as well as immersive audio and interactivity.
Until we see those new products emerge, the news we're more likely to see will be from broadcasters.
---
Industry Leaders Collaborate to Launch ATSC 3.0 Chip for Broadcast and Mobile Applications
ONE Media LLC, a subsidiary of Sinclair Broadcast Group, and India's Saankhya Labs, together with VeriSilicon and Samsung Foundry, announced at CES the successful launch of an advanced multi-standard demodulator System-on-a-Chip (SoC) supporting the ATSC 3.0 standard.

The universal demodulator chip is based on Saankhya's patented Software Defined Radio Platform, and supports 12 DTV standards including ATSC 3.0, DVB-T2, ISDB-T, and satellite and cable standards for TV, set-top boxes, and home gateways, as well for automotive and mobile applications.
This announcement follows Sinclair Broadcast Group's recent commitment to a nationwide roll-out of ATSC 3.0 service and its past announcement to fund millions of chipset giveaways for wireless operators.
Two variants of the chip were announced: a "Demod-only" variant, SL3000, is designed for TV applications such as in HDTV sets, Set-top Boxes (STB) and home gateways. A "Demod-plus" Tuner variant, SL4000, is designed for mobile and portable devices, possibly making it the world's first mobile-ready ATSC 3.0 chip. The mobile device is targeted to accelerate the adoption of the ATSC 3.0 standard across markets with both Direct-To-Mobile TV capabilities and Broadcast/Broadband convergence solutions.
The demodulator SoC was designed and developed by Saankhya Labs with ASIC turnkey design and manufacturing services from VeriSilicon, using Samsung Foundry's state-of-the-art 28FDS (Fully Depleted SOI) process technology), chosen for its low-power capabilities.
Mark Aitken, President of ONE Media 3.0, said,
These mobile 3.0 chips validate the 'sea change' in over-the-air distribution of not only television, but all digital data. Broadcasters are doing their part by deploying the NextGen transmission facilities, and now there will be devices enabled to receive that data, personalized and in mobile form. This chip is the key to that disruptive future in a 5G world."
---
Broadcasters and Mobile Operators Partner to Deploy ATSC 3.0 – Harman Separately Partnering in Mobile Applications
SK Telecom and Sinclair Broadcast Group announced in Las Vegas that the companies signed a joint venture agreement to lead next-generation broadcasting solutions market in the U.S. and globally. The two companies will jointly fund and manage a joint venture company within the first quarter of this year. The joint venture company will develop innovative broadcasting solutions based on ATSC 3.0.
The commercialization of broadcasting solutions based on ATSC 3.0 – which enables data communications in broadcasting bands – will give rise to new services such as personalized advertisement and in-vehicle terrestrial TV broadcasting and map updates. It will also support two-way communication between broadcasting companies and user's smartphone/vehicle/TV by recognizing user's personal IP address.
SK Telecom and Sinclair anticipate all television broadcasting stations throughout the U.S. will adopt broadcasting solutions based on ATSC 3.0 within the next decade. Through the joint venture company, the two companies plan to actively provide ATSC 3.0 standards-based solutions to all U.S. broadcasting companies and seek other opportunities globally. The joint venture agreement follows last year's memorandum of understanding (MOU) signed between SK Telecom and Sinclair at CES 2018 to jointly develop leading technology for ATSC 3.0 broadcasting.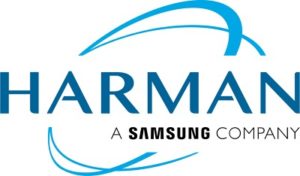 Separately, the two companies also announced at the 2019 CES Show that they signed a Memorandum of Understanding (MoU) with Harman International, a subsidiary of Samsung, to jointly develop and commercialize digital broadcasting network-based automotive electronics technology for global markets.
The companies intend to unveil their automotive platform and related equipment and services for the first time at the 2019 National Association of Broadcasters Show (NAB Show) in Las Vegas in April 2019.
— agc