AGC Systems has diverse expertise in the technologies and businesses of the consumer electronics and broadcast industries.
Our capabilities include:
Investigation of intellectual property claims

Forensic reverse engineering
Hardware and software analysis
Internet communications

Technical and scientific photographic services

Video and still photography
Long distance photography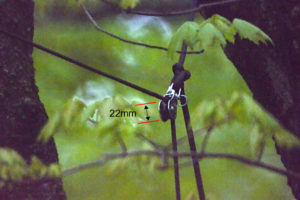 Broad knowledge of unmanned aerial systems

R/C helicopters and drones
We also produce and deliver talks and workshops to bring that information to audiences.  Here's a sample of what we've brought to our clients:
Tutorial Webinars

Video Compression & Artifacts
MPEG Monitoring and Analysis
Digital Video & Audio
Broadcast Systems

Emerging technologies

New content delivery methods and standards
Wireless and Internet
Product roadmaps
Drones
---
Software Tools
We have extensive experience with various software tools used for analyzing and processing images, audio, video, and streamed data.  These include:
GNU Image Manipulation Program
Elecard StreamEye
Wireshark
ffmpeg
Sysinternals Process Explorer
Adobe Audition (formerly Cool Edit Pro)
---
Technical Writing
We have years of top-notch writing experience, for diverse media.  This includes:
Business and technical reports
Conference and journal papers
Ongoing columns and editorials
Instruction manuals
---
Website Development
We have built ground-up websites for various clients.  Our capabilities include:
CMS: WordPress, Drupal
Greenfield and legacy projects
Host migration
HTML, CSS, PHP, SQL
---
We can support projects, both new and already underway, and can do so in a cost-effective manner that builds on our broad cross-sector business exposure and experience.  As consultants, we can bring a new perspective to achieving your goals.
"Think outside the box: the greatest threat to progress is to always do things the same way…"