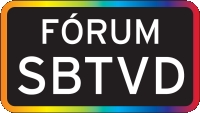 The Fórum Sistema Brasileiro TV Digital Terrestre (SBTVD Forum) has recommended to the Brazilian government the selection of several technologies proposed by ATSC for Brazil's next-generation terrestrial digital television standard.  AGC Systems has been actively involved in the proposal and testing process, on behalf of several clients, resulting in adoption of the SL-HDR1 High Dynamic Range system and MPEG-H Audio coding.
ATSC President Madeleine Noland congratulated the ATSC IT-4 Brazil Implementation Team, of which AGC Systems' Aldo Cugnini is a member. "IT-4 members have been diligently supporting ATSC technologies throughout the process and will continue their efforts in the upcoming phases of the SBTVD evaluation process."
The SBTVD development of "TV 3.0" specifications and additional testing will continue over the course of the next two years.
For more information, see the ATSC Press Release.
# # #