Some of our projects are sponsored, or partly sponsored, by companies that include the following:

Elecard develops and provides video compression solutions, analyzers of media streams and compressed video bitstreams, and QoS & QoE probes for real-time video monitoring. Elecard MPEG-2, H.264/AVC, HEVC live encoders and MPEG-DASH/HLS packagers are in production with Tier 1/2/3 broadcasters, IPTV and OTT operators. VVC, HEVC, AV1, VP9, MPEG-2 and H.264/AVC video analyzers, monitoring probes, encoders and playback software enable system architects, SoC designers and QA to shorten development cycles and improve time to market. Elecard also creates bespoke software and hardware solutions to help your business thrive.
Elecard StreamEye Studio – video quality analysis software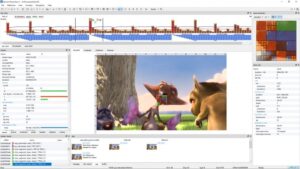 Powerful and incredibly useful software tools to view and analyze syntax of encoded media streams, validating streams against ETSI TR 101 290 standard, computing quality metrics like VMAF, PSNR, SSIM, and others. HEVC, H.264/AVC, AV1, VP9, and MPEG-2 video formats are supported. VVC support coming soon.
Elecard Boro – IPTV, OTT, DVB monitoring probes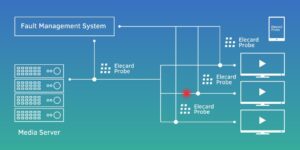 Multifunctional solution to monitor UDP, RTP, HTTP and HLS streams and measure a spectrum of QoS and QoE parameters with signaling on issues. A flexible software architecture concept allows integration with an already existing fault management system or creating your optimal monitoring solution tailored to your needs.
Elecard CodecWorks – live transcoding software
Software platform to encode and transcode in real-time mode into HEVC, H.264/AVC, and MPEG-2 video that outputs packaged HLS/DASH files for distribution.
For more information, please go to Elecard.
---

IWT technology was developed to bring true interactivity to broadcast and wireless media.
For more information, please go to Interactive Wireless Technologies.